About:
Started researching into the golf industry for a career change
Currently studying to obtain a Masters Degree
Has worked in different roles in the industry including shop manager
My career in golf has helped me meet people who have brought out the best in me. 
I first played when I was 11. I seemed to have an aptitude for it, but we moved about lots when I was young, and I drifted away from the sport until I was 24. 
I moved to a new town, so I joined Hurtmore to meet new people. 
I worked outside of golf, but was facing redundancy, so I was looking at options and started searching for golf jobs. 
A nearby vacancy appeared, and I enquired with the idea that I could work towards my qualifications.  
I was delighted to get the job, working with Neil Plimmer, who was fantastic for my personal progression.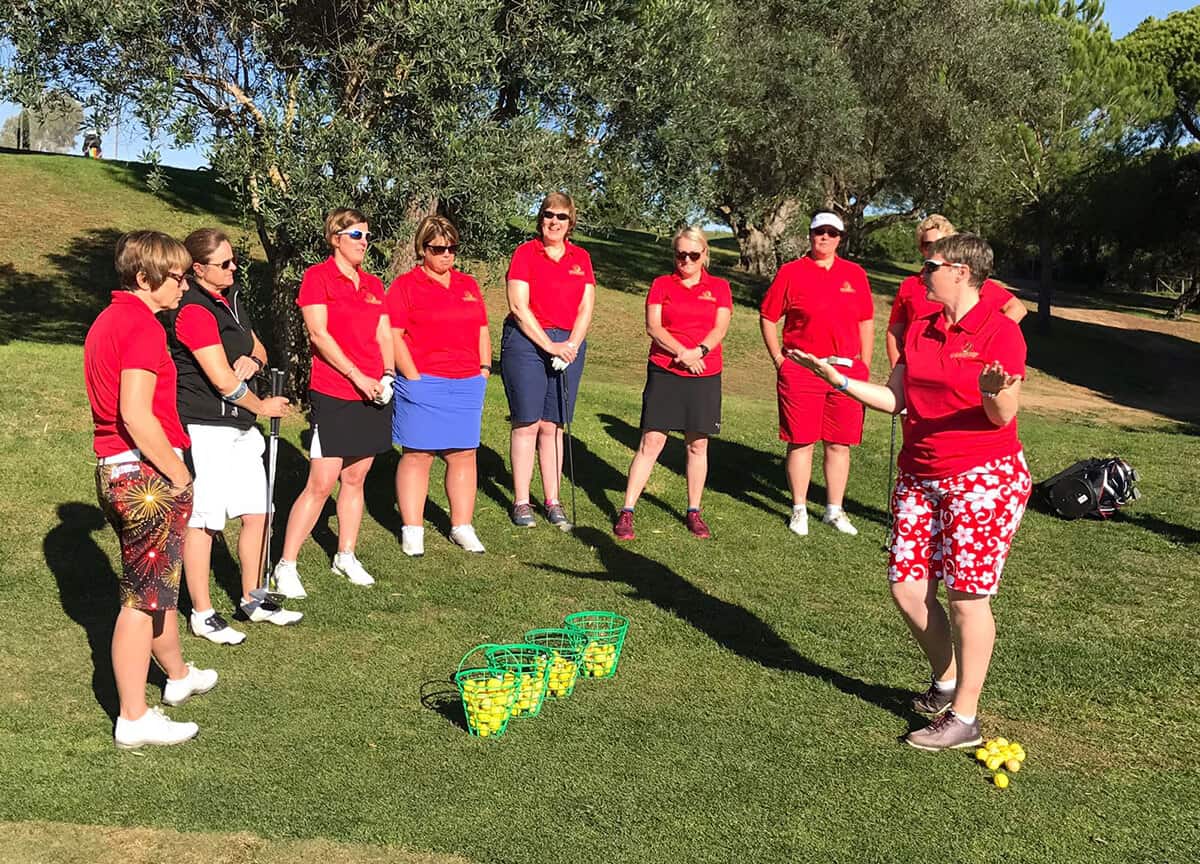 I got my handicap down to 5, and decided to pursue my PGA qualifications.  
It felt a natural progression, though I guess I had an unusual route into it, and I qualified when I was 40. 
I probably had a different perspective on the training – I left school at 18, so I had to adapt going back into an academic environment. 
In terms of what the PGA means to me, I love being part of something that is recognised.  
It was challenging, because I had no golfing background, and I was surrounded by people who mostly had aspirations to play the game professionally. 
However, my confidence grew, and I'm actually now in the middle of a masters degree! 
I moved to Cranfield after Mid-Sussex, where I was managing the shop, was sold. 
That was where it felt like it all clicked, and I had nine great years there, before I returned to work at Hurtmore.  
In terms of what the PGA means to me, I love being part of something that is recognised.  
What's not to like about being a professional at something?! 
It gives me a feeling of purpose and belonging, especially having bounced around different careers. 
My advice to someone considering a career in golf would be just to go for it. 
I learned about myself as I went, and looking back I can see how I developed. 
It was scary – I didn't even understand the first session.   
But that journey has given me a lot of confidence and taken me on an academic journey that I could never have imagined.  
Going from leaving school at 18 to gaining a distinction in the first year of my masters!