Holly Morgan
Holly, who is 23 and from Sheffield, spent two years on a golf scholarship in Tennessee before embarking on her PGA training. A Year 2 Trainee, she won the 2019 WPGA One-Day Series. Her home club is The Hallamshire.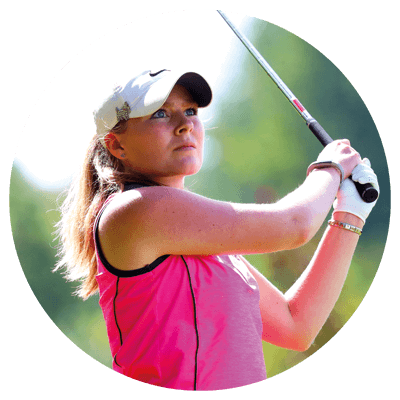 "I've always wanted to do something within the golf industry, whether it was playing or coaching. I'm enjoying all aspects of the course, even the academic side, and looking ahead I'd like to go either down the playing or coaching route. Then again, I've been watching Iona Stevens on Sky and her job looks amazing. To end up doing one of those three things would be brilliant."  
Joe Cruse
Joe, 29, is a Year 2 trainee who worked in the bar and restaurant at his home club, St Enodoc in Rock, Cornwall, before he was offered a job in the pro shop.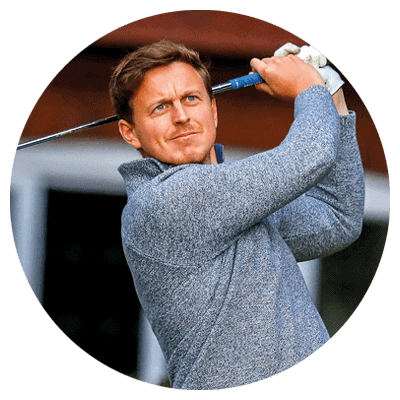 "I played amateur golf to a decent standard and, having worked in the pro shop at St Enodoc for three-and-a half years, wanted a new challenge. I talked to Nick Williams, the head pro, about becoming a PGA Professional. Now I know what's involved, I wish I'd done it earlier when I was 23 or 24. I a lot of people, like me, believe they'll end up as coaches but I find myself excelling in the business and retail area. The PGA qualification opens so many doors and I'm looking forward to see where it takes me." 
Faye Trigg
Faye, 26, is a Year 2 trainee, who has worked at her home club, Millers Barn Golf Park, Clacton-on-Sea, Essex, since studying for a BTEC in golf.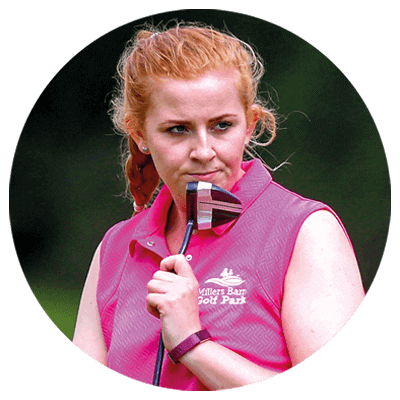 "My first job was where I am now and I've been here eight years. I managed the place for five years and also ran the shop. I turned pro two years ago and signed up for the PGA course mainly for the coaching aspect. We had some outside help with coaching but wanted to grow it. I want to stay in the golf industry and to be able to afford to do so think it's important to be as well-qualified as possible. Training to be a PGA Professional gives me that." 
James Brittain
Jamie, 30, is a Year 3 Trainee who won the 2019 PGA Midlands region Order of Merit. He is attached to the Matthew Lea Golf Academy, Telford, and also coaches at the Wrekin Golf Club, Shropshire.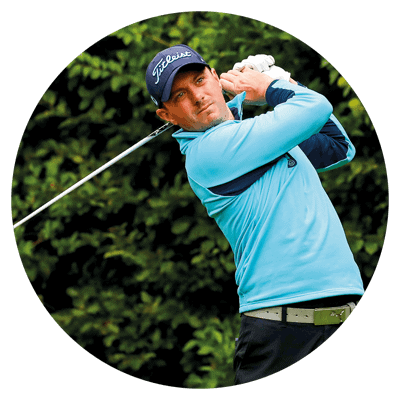 "When I started the course my aim was to be a coach. The more I've gone through it, the more I've realised about the business side of things. That's proved really useful as I've just launched a golf training aid and sold more than 600 units worldwide. What I've learned through The PGA has helped me to know how to start it and some of the financial things to look out for. The playing opportunities have also been really useful, especially pro-ams. Not only is the prize money good relative to the entrance fee but you get to network and make useful contacts. I'm glad I signed up for the course, I just wish I'd done it a bit earlier in life."
Nicola Bennett
Nicola, 25, is a Year 3 Trainee.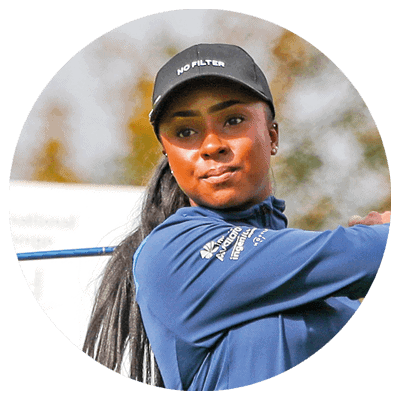 "I wanted to go to university and pursue a career in golf so The PGA was perfect. I've got the best of both worlds – the University of Birmingham and golf. 

I got my handicap quite low before turning professional and then you realise there's a lot more to it than just being able to play to a good standard. I'm finding the bio-mechanics and sports science aspect of the course interesting and useful as I'm really into gym and physical fitness. Looking ahead, I'd like to go down the social media side of golf to educate people about the game and give them the right information."